MAILING LIST SIGNUP
"A sensitive guitarist making beautiful music with a great vibe, in quest for the best sound and mood. Something to soothe you in the middle of the ambient chaos of life" – Pierre Bensusan, France
"Too good for YouTube" – Sophie Burne (aged 6), London
BIOGRAPHY
Dan is a London-based composer and guitarist. He uses a range of extended techniques in the service of emotive, soothing, melody-driven fingerstyle acoustic guitar pieces, featuring rich chords and lush textures.
In 2022, for the first (and, to date, only) time, Dan entered a guitar competition, placing in the European Fingerstyle Collective contest. His playing and compositions have also drawn praise from the likes of Martin Simpson, Jon Gomm, Pierre Bensusan, Clive Carroll, Trevor Gordon Hall, Thomas Leeb, Adam Miller and many others.
Dan has performed (both solo and in bands) across the UK and abroad. He has headlined his own solo shows; performed at festivals (including Tommy Emmanuel's TommyFest, several sets at Glastonbury, and regularly at Small World), workshops, weddings, charity events, street parties and house concerts; supported world-renowned artists (such as Martin Simpson, Danny Thompson and Trevor Gordon Hall); and shared bills with – among many others – Sam Carter, Sean Taylor, Chris Woods, Will McNicol, Michael Watts, Amrit Sond, Trouble Over Tokyo (now Sohn), Charlie Lewis, The Jay Rayner Jazz Quartet, Elliott Morris, Nathan Ball, Jacqui Bastek, Jacob Szulecki, Richard Moss and, er, … Ed Sheeran (admittedly when Ed was rather younger and less famous)!
His influences range from fellow fingerstylers (e.g. Michael Hedges, Pierre Bensusan, Andy McKee, Sergio Altamura, Preston Reed, Will Ackerman and Justin King, to name but a few) to Steve Reich, Orbital, Squarepusher, early Smashing Pumpkins, Global Communications and many others.
Dan picked up the guitar in his teens, and began writing music (frequently in alternate tunings, often fingerpicked) immediately. He subsequently played in several bands (mostly electric guitar – Judas!), and worked as a recording engineer, music producer and session guitarist (with credits including Thames Television, Teatro Vivo, Goldie's Metalheadz, J Majik, Infrared Recordings and Warner Brothers ). From around 2004, he began focusing on acoustic fingerstyle, typically writing in alternative tunings and often in a variety of time signatures. Dan is principally self-taught, though has since 2008 attended a number of seminars and residential workshops with fingerstyle luminaries, including Andy McKee, Pierre Bensusan, Jon Gomm, Don Ross, Thomas Leeb, Declan Zapala, Clive Carroll, Mike Dawes and Martin Simpson.
To this day, at least on his website, Dan continues to boast about himself in the third person, replete with copious name dropping (those names in bold are all links, by the way).
"Wonderful, beautiful playing. In my mind and heart, this is the epitome of what great acoustic guitar music sounds like!" – Beth Houskamp, California
CURRENT PROJECTS – FORTHCOMING ALBUM, ETC
Dan is currently recording his debut fingerstyle album, aiming for a release in around 2023. It'll consist of a variety of mellow tunes – from stripped back solo instrumental acoustic pieces to lush orchestrations featuring electric guitar, piano, percussion, strings and even a smidge of choir.
He's also working on a few other projects … including videos, covers and collaborations – including two Candyrat Records video features, two with FretMonkey Records and one with G7th – The Capo Company.
Tabulature will be available for most of the pieces.
Huge thanks to Clive Carroll for his compositional input on a few pieces, and to Declan Zapala and Ben Cartwright for assistance with pre-production on some of the tracks.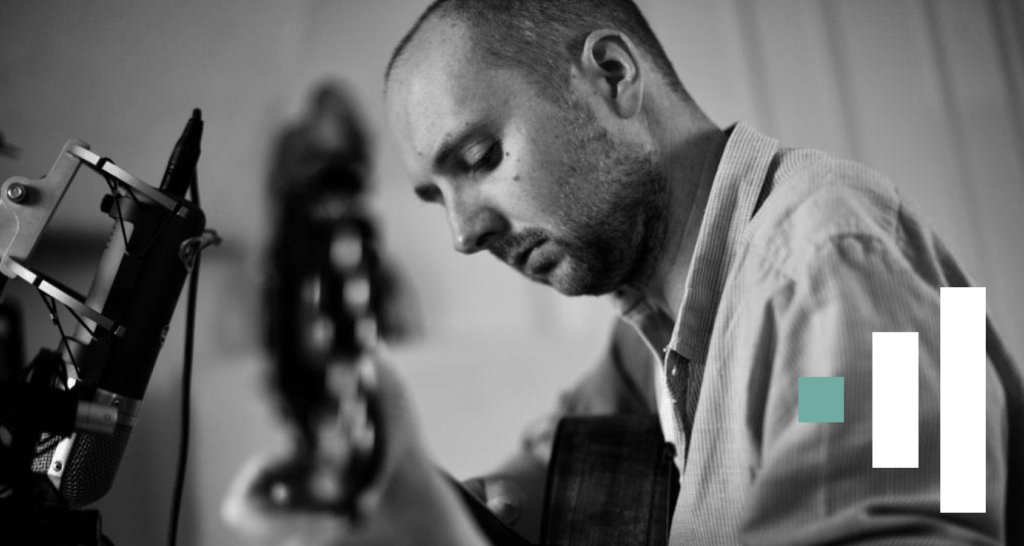 PAST PROJECTS AND COLLABORATIONS
Ron Wikso – drummer for Cher, Richie Sambora (Bon Jovi), Foreigner, David Lee Roth (Van Halen), The Storm, Gregg Rolie (Santana/Journey), Eddie Money, CCR (Creedence Clearwater Revisited), Player (featuring Ronn Moss & Peter Beckett),Randy Meisner (the Eagles), Denny Laine (Paul McCartney & Wings/The Moody Blues), Dave Amato (REO Speedwagon/Ted Nugent/Jimmy Barnes), Michael Monarch (Steppenwolf), Dave Meniketti (Y&T), George Burns, Sammy Davis Jr., Peggy Lee and many others
Kofi Kari Kari – percussion for Tom Jones, Phil Collins, Soul II Soul, Jamiroquai, Chaka Khan, Chris de Burgh, Michael Bolton, Vanessa Mae, Ricky Martin, Rebel MC, Westlife, Julio Iglesias, East 17, etc
Charlie Lewis – composer, pianist, electronic wizardary and more, on his own solo projects and with Reeps One, Matthew Whitehouse, Fawn, Danny Ladwa, Emma Ballantine, Uppercut Band, Solo Banton, Earl Sixteen, Marla Brown, Hollie Stephenson, Resonators, Lady Leshurr, Portico Quartet, SMB crew, Bad Science, Outerlectuals, Kenny Parrish (Ghost) and Paul Jones (MDS) of Life4Land
Tim Dahl – bassist in Child Abuse, Grid, Lydia Lunch Retrovirus, Pulverize The Sound and The Hub
Mark Knight– violin for Massive Attack, Tricks Upon Travellers, etc
Sam Chara – soprano singer-songwriter and cabaretiere
Clementine Lovell (Pop Up Opera) and Josephine Mortimer (Lovell/Mortimer)
Ilana Lorraine – vocals
Lee Nicklen – keys, programming for Kayotix, Baby Charles and music on more computer games than you can shake a stick at
Larrick Ebanks – vocals for Ruby Turner, Black Sabbath and many more
Elma Houghton – saxophone and clarinet solo and with Duncan Disorderly and the Scallywags, One Roots, The Spoken Herd' Hip Hop band, Dr Bluegrass and the Illbilly 8, Billy Rowan the Undercover Hippy, etc
Jamie Fagg – trombone for Bussetti, Funk Force Five and others
James Hume = drums for Nine Ashes, Jeremy Warmsley, Simon Mastrantone
… and many others …
Dan's undergraduate thesis was on the socio-cultural significance of the guitar in post-war Britain.
Wood House concerts
Since 2017, Dan has been hosting private fingerstyle concerts. Past performers have included Don Ross, Derek Gripper, Trevor Gordon Hall, and Julia Schüler. Forthcoming gigs include Clive Carroll, and Remi Harris. If you're interested, do get in touch.
RMMGA
Dan is co-organiser of the Rec.Music Makers Guitar Acoustic (RMMGA) UK annual guitar gathering. an annual residential guitar retreat set over a long weekend. The event has been running since 1997. It's hosted performances (and often workshops too) from Mike Dawes, Clive Carroll, John Renbourn, Will McNicol, Sam Carter, Jon Gomm, Gordon Giltrap, Michael Watts, Wizz Jones, Declan Zapala, Steve Tilston, Benji Lock-Powell (Ben Powell), Chris Woods, and (Gr)Amrit Sond and many others.